Screen prints & Relief Prints
Seasonal Lake Calhoun
Four Layer Screen Print
September 2017
Seasonal Lake Calhoun Winter Close-up
Four Layer Screen Print
September 2017
Seasonal Lake Calhoun Spring Close-up
Four Layer Screen Print
September 2017
Seasonal Lake Calhoun Summer Close-up
Four Layer Screen Print
September 2017
Seasonal Lake Calhoun Fall Close-up
Four Layer Screen Print
September 2017
Amazon + Football Field
Reductive Woodcut
Five layer reductive woodcut of a glitch image of the Amazon rainforest overlapping a football field.
Mar. 2016
Self Portrait
Screen Print
CMYK screen print of a self portrait made up of images from my home in Ecuador.
November 2015
Huitzilopochtli
Screen Print
Five layer screen print of Aztec sun god, Huitzilopochtli.
September 2015
Orange Flowers
Screen Print
September 2015
Magnolias
Screen Print
CMYK + one layer of a blurred photo.
September 2015
Tile Repeat
Linoleum Cut on Mulberry paper
Repeated pattern made by printing one block.
February 2016
Tile Page 1
Linoleum Cut on Mulberry paper
Page for collection book.
February 2016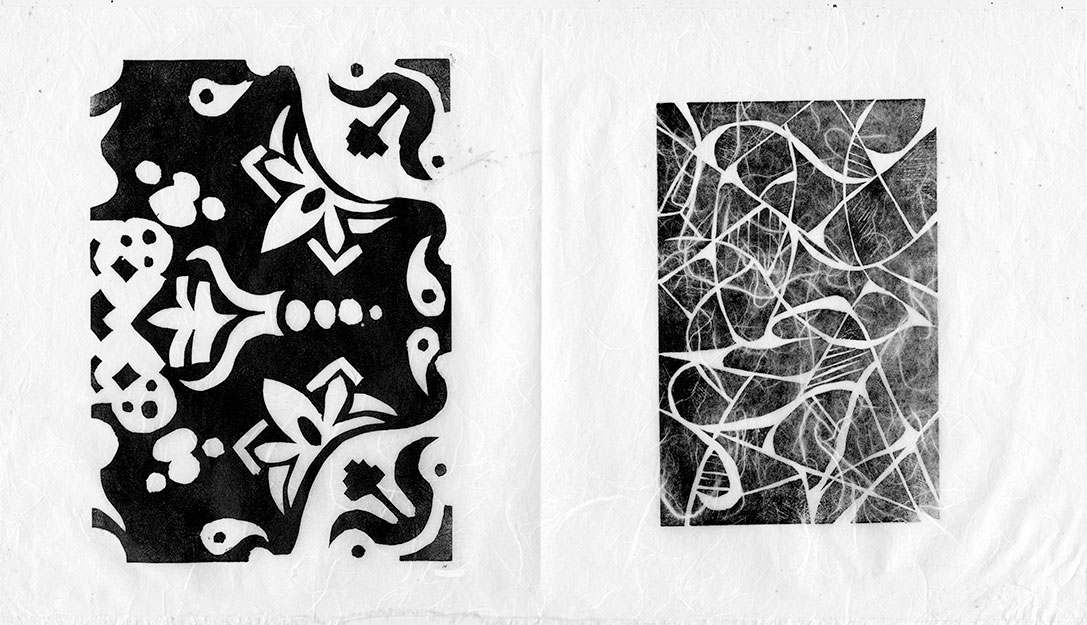 Tile Page Side A
Linoleum Cut on Mulberry paper
Page for collection book.
February 2016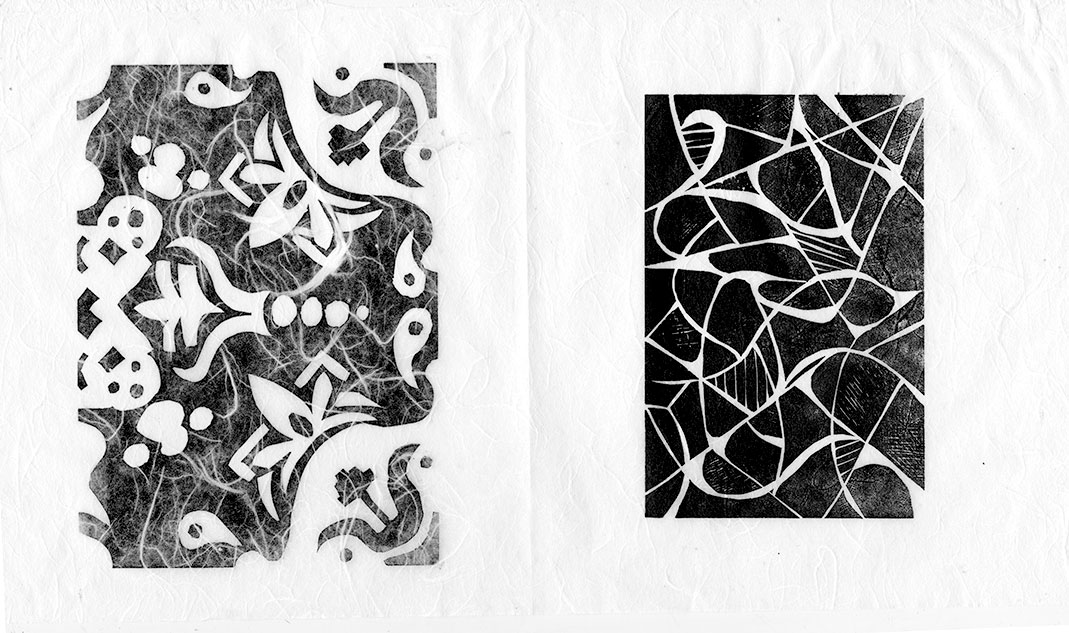 Tile Page Side B
Linoleum Cut on Mulberry paper
Page for collection book.
February 2016